Cigarette Smokers: Caught on Film!
Although approximately 20% of Americans still smoke cigarettes, smoking is not the ubiquitous activity it was when I was growing up. Not only did more people smoke back then, but clearly people smoked whenever and wherever they pleased. Smokers were everywhere—it was a fact of life. So much so that you didn't even notice it (at least I didn't). It is only by contrast with today when the decimated ranks of smokers are segregated in huddled clumps outside buildings that I became conscious of how pervasive smoking used to be. Not being a smoker myself, I don't think about the change that much, but some videos I saw recently reminded me dramatically of that bygone era.
A vintage video from "The Sound of Jazz," a TV special that aired in 1959, shows Miles Davis playing "So What" (from the "Kind of Blue" album recorded that year—probably the best-selling jazz album of all time) with his sextet and the Gil Evans orchestra. At about 1:47, the trombonist in the background takes a drag on a cigarette: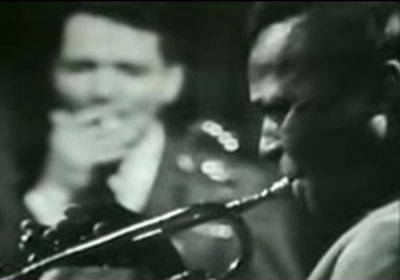 A number of things struck me. For one thing, he's a brass player who shouldn't be smoking in the first place. And couldn't he wait until the show was over? No, that's the point. You could light up anytime anywhere. By the way, there are other cigarettes visible in the video; Miles himself is rocking one at 4:40.
In another example, here's Brazilian vocalist Elis Regina, who recorded an album with Antonio Carlos Jobim in 1974 ("Elis and Tom"); YouTube has a video of them lip-synching to "Aguas de Março." For most of the track Elis fidgets with the headphone cord, but for the last two minutes she is waving a cigarette around.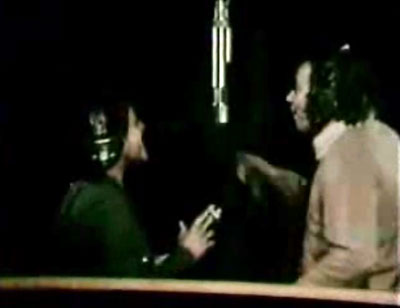 At least it's not lit. Here's another shocker to me—a singer smoking like it was nothing. And in those days it was. I'm sure if I had seen these videos when they were made, I never would have noticed all the smoking.