World's Longest Lobster Roll
I don't know what possessed me to drive all the way to Maine just to witness the creation of the World's Longest Lobster Roll. Sure, I love lobster rolls, but I prefer rolls you can pick up and eat (unlike the giants from Red's Eats, Pearl Oyster Bar, or Mary's Fish Camp, for example). In the end, I decided it was worth making an exception to be in on this history-making event. Besides, it was great fun.
When we arrived at the site on Commercial Street in front of Portland Lobster Company around 11:00, a long string of tables was already set up on the sidewalk. We paid our $20, which entitled us to a certificate of participation, a T-shirt, and, of course, a piece of the Longest Lobster Roll. All we had to do now was stand around in the beautiful sunshine and wait. And take lots of pictures!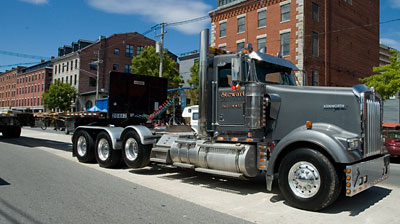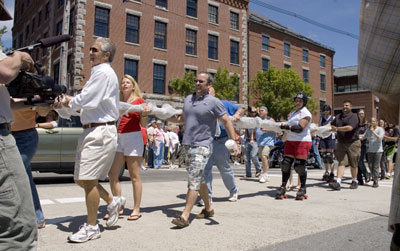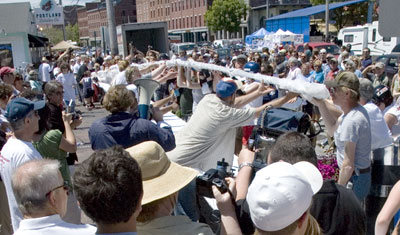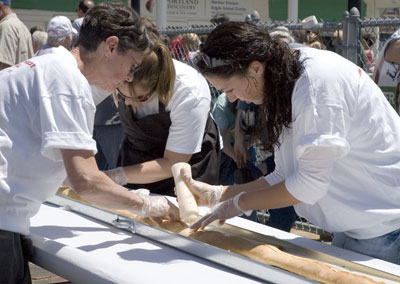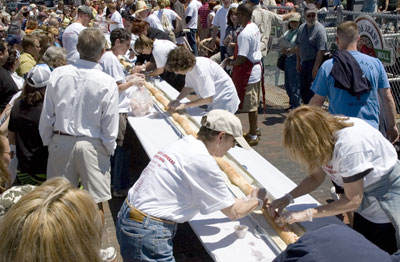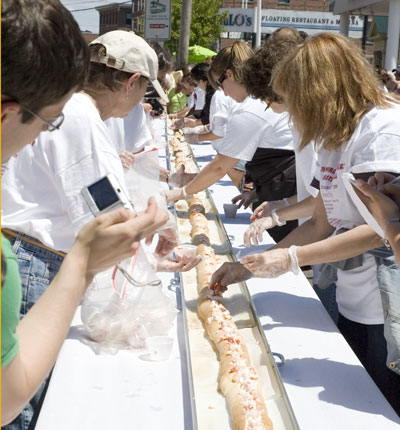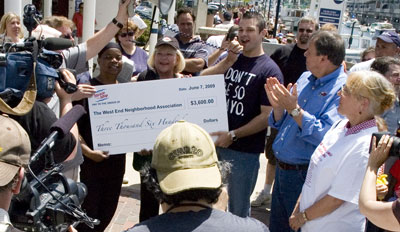 It's a shame I didn't get decent pictures of the awesome people who made this all happen, including Linda Bean, the mayor of Portland, and people from the West End Neighborhood Association. It's also a shame that this would be our only trip to Maine this year, but we had a wonderful time during our one-day stay.
I never thought I would see a lobster roll bigger than Red's, but this one definitely was. I wonder if Rockland, home of the Maine Lobster Festival, is going to let Portland steal the lobster limelight? The emphasis at the Rockland festival is on whole lobster, not lobster rolls, but the Festival would be a perfect setting to mount a challenge to the record.